Takeaway A La Carte Restaurant Menu :
Monday – Saturday
12pm – 8pm last order
Order lines & enquiries open daily from 9am – 9pm call 01902 567628
Call on collection when you arrive, no need to leave your car.
We'll come out to you.
(Pre-payment required on all orders)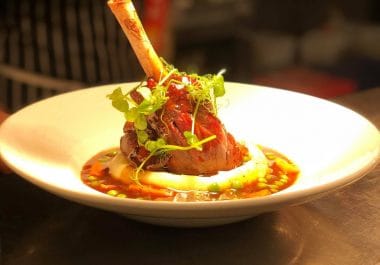 Slow Braised Lamb Shank in Red Wine & Rosemary (GF)
mash potatoes, blanched carrots & garden peas, minted red wine sauce
15.00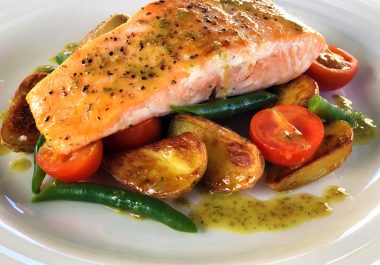 Salmon Catch of the Day (gf)
sautéed new potato, green bean & cherry tomato salad, warm dill & mustard dressing
£10.00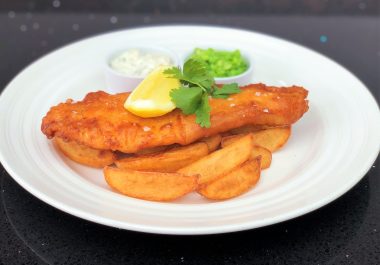 Beer Battered Haddock Fillet
served with chunky chips, homemade mushy peas, tartar sauce & lemon wedge
£10.00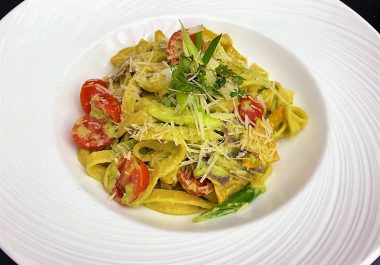 Tagliatelle with Mediterranean Roasted veg (v)
tossed in Cajun spiced cream sauce & grated parmesan cheese
£8.00
Add extra chicken / prawns
£2.00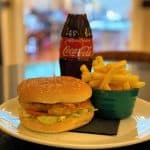 6OZ BEEF BURGER
with classic burger sauce
£10.00
TANDOORI MARINATED CHICKEN FILLET BURGER
with spiced jalapeno aioli
£10.00
MUSHROOM & HALLOUMI BURGER
with basil pesto mayonnaise
£10.00
all burgers served with lettuce, tomato, sesame toasted bun and side choice of fries or chunky chips
Choose your choice of drink:
Bottled beer – Estrella or Warsteiner
Soft Drink – Coke, Diet Coke, Coke Zero  or Appletiser or Hartridges Apple & Mango, Orange & Passionfruit, Apple & Mango
Please note:
Our Menus are will change on a weekly basis.
All prices include VAT. Some of our dishes may contain allergens. Please ask a member of staff for more information when ordering.
A La Carte Takeaway Enquiry