Pretty Posh Easter Afternoon Tea
Dine in Afternoon Tea
Available 5th – 16th April for a Easter holiday treat
DINE IN SUNDAY 9TH APRIL SOLD OUT
12pm – 4pm Friday & Sunday
from £25 per person
Collection / Delivery Afternoon Tea
Available 5th – 16th April for a Easter holiday treat
11am – 1.30pm
from £20 per person
(delivery charges may apply, minimum delivery for 2 people)
Pretty Posh Children's Easter Afternoon Tea £12 per child
 Full payment in advance for  dine in, collection or delivery
To book please call us on 01902 567628
Vegetarian Option Available
Cajun Spiced Chicken WRAP, Red Onion, Bell Pepper & Mayonnaise
MINI CHEDDAR CHEESE & HAM CROISSANT
EGG MAYONNAISE GRANARY SANDWICH
CHICKEN & CHORIZO SCOTCH EGG
SPICY PANEER SPRING ROLL (TO SHARE)
VEGETARIAN SAVOURY TREATS
Mediterranean Vegetable Wrap WITH HOUMOUS
MINI CHEDDAR CHEESE CROISSANT
Soft Cheese & Cucumber Granary Sandwich
VEGGIE PASTRY ROLL, SPICY PARMESAN TOPPING
Homemade hOT CROSS Scone with Strawberry Preserve & Clotted Cream
CHILDREN'S EASTER AFTERNOON TEA - £12 per child
Vegetarian option available
MINI BUCKET OF FRIES (DINE IN ONLY)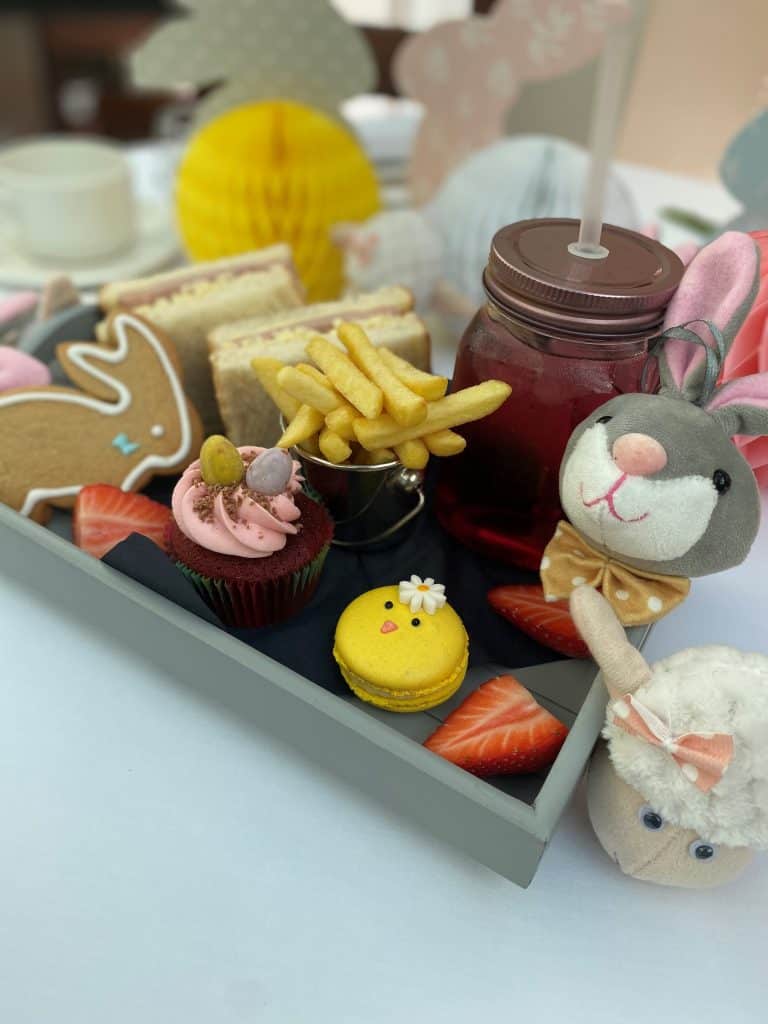 Please note:
10% Service Charge added to your final bill for parties 6 and over.
All prices include VAT.
Some of our dishes may contain allergens. Please ask a member of staff for more information.
PRETTY POSH AFTERNOON TEA ENQUIRY
24 hour's notice required to reserve your Pretty Posh Afternoon Tea for collection or Delivery, if its less than 24 hour's call us on 01902 567628 as we may have availability. A member of our Events Team will contact you on the telephone number provided to go through your reservation and take payment
Pretty Posh Afternoon Tea Dine in 12pm-4pm
Pretty Posh Afternoon Tea Collection & Delivery 11am-1.30pm
Exclusive Afternoon Teas available for special events ie Mothers Day, Festive Afternoon Tea, Fathers Day, Easter.
On receipt of your enquiry a member of the team will contact you to confirm your Afternoon Tea reservation or call 01902 567628.
Last minute reservations please contact restaurant for availability.
Payment in advance on Booking.