Meal Prep Service by Hamiltons Restaurant
Social Distance Dining at Hamiltons Restaurant
Hamiltons Restaurant have launched a new Meal Prep Service for you to enjoy in the comfort of your own home.
Meal Prep Service by Hamiltons Restaurant is designed for people with a busy life or for those who want to try an alternative to a takeway or supermarket ready made meal. Our Meal Prep can be pre-ordered to be collected hot or cold and re-heated at home.  
We give you the convenience to enjoy a fresh restaurant quality meal allowing you to focus your time on family, work or a healthier lifestyle.
To place your pre-order we require 24 hours notice. Contact us on 01902 567628 or by completing the enquiry form below
Introductory offer of £5 per meal
Covid-19 Business Bounce Back Tip
Help support your local restaurant in Wolverhampton.  A business who also uses local suppliers for the freshest and finest ingredients.  Our modern British menu combines a fusion of flavours to suit every palate. Prepared and presented by our passionate team of Chefs.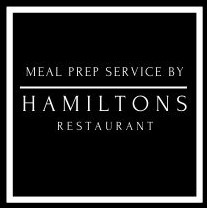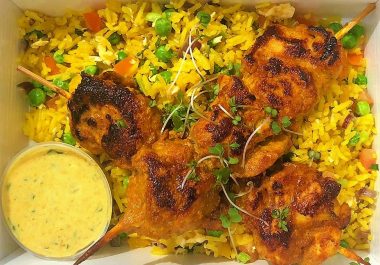 tandoori spiced chicken skewers
Yellow fried rice and vegetables, spiced mango chutney and yoghurt dip with fresh coriander, mint and cucumber
£5.00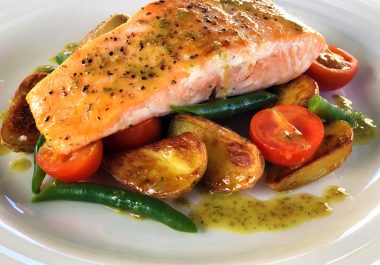 baked salmon fillet
Sauteed new potatoes, green bean & cherry tomato salad, lemon dill & mustard vinaigrette
£7.50
Classic Beef or vegetarian* Lasagne
Layers of beef/roasted veg* and tomato sauce, creamy cheese sauce and tender pasta topped with a layer of golden melted cheese. Fresh garden salad and garlic bread
£5.00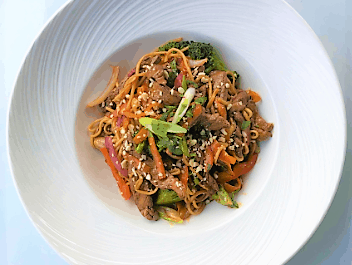 Oriental Vegetable stir fry (v)
Mixed veg, egg noodles, toasted sesame seeds & fresh corriander
£5.00
Add extra chicken / prawns / beef
£2
Meal Prep Service Order Form
[contact-form-7 id="4100"]