Fish Friday from 5pm
Please follow Covid-19 guidelines when you arrive at the restaurant
Every Friday night is Fish Friday at Hamiltons Restaurant, Wolverhampton. This is a very popular night with locals and hotel guests. You can enjoy a three-course meal for two and a bottle of complimentary white wine.
Excellent value for a combination of quality food and restaurant service. Don't forget it's not just fish, there are non-fish options too. Although if you have any specific dietary requirements or are not sure about the menu choices, give us a call on 01902 567628 and we will talk you through your reservation.
Look out for Chef's weekly recommended specials and regular dishes. Please note supplements apply on Premium Fish Dishes.
There is a complimentary bottle of white wine that comes with the deal, but feel free to upgrade to the wine list to make some fantastic savings.
2 Dine for £60*
3 Course Meal & a Bottle of White Wine for Two
Chef's Specials Board
*Supplements Apply on Premium Dishes
*Wine Upgrades Available save 25% on Regular Wine List
A La Carte Menu not available on Friday Evenings
FRESHLY BAKED HOMEMADE BREAD (V)
served with butter
£1.00
MARINATED OLIVES & HOMEMADE BREAD FOR 1 (DF)
olive oil & balsamic dip
£3.50
MARINATED OLIVES & HOMEMADE BREAD FOR 2 (DF)
olive oil & balsamic dip
£5.50
DEEP FRIED MOZZARELLA STICKS FOR 1
with homemade tomato & chilli jam
£2.00
DEEP FRIED MOZZARELLA STICKS FOR 2
with homemade tomato & chilli jam
£3.50
PORK SKIN PUFFS FOR 1 (DF) (GF)
squid ink tapioca puffs, chilli & lime popcorn, smoked paprika hummus
£2.00
PORK SKIN PUFFS FOR 1 (DF) (GF)
squid ink tapioca puffs, chilli & lime popcorn, smoked paprika hummus
£3.50
SOUP OF THE DAY (V)
served with homemade bread & butter rosette
MUSSELLS
cooked in white wine butter sauce with parsley garlic chilli & toasted ciabatta
SMOKED HADDOCK SCOTCH EGG (DF)
spiced curry mayonnaise, lime wedge
Thai Style Crab Croquettes
roasted cauliflower turmeric and coconut sauce
HERITAGE TOMATO SALAD (V)
basil oil dressing, feta croutons & balsamic glaze
BRAISED CHICKEN TERRINE
caramelised onion & bacon jam, corn bread and sweet corn puree
FISH AND CHIPS (DF)
fennel seed beer batter, mushy peas, homemade tartare sauce, roasted lemon
FISH OF THE DAY (DF)
sauteed new potatoes, pak choi, chilli & lime ginger dressing
Seafood Linguine
prawns, mussels & squid, tossed in white wine and parsley cream sauce, grated parmesan
DUO OF PORK (DF) (GF)
roasted pork tenderloin & braised pork belly, boulanger potato, tender stem broccoli, smoked apple relish, cider gravy
WILD GARLIC GNOCCHI and prawns*
lightly spiced aubergine purée, roasted summer vegetables, parmesan shavings
*VEGETARIAN or CHICKEN OPTION ALSO AVAILABLE
Surf 'n' Turf - 10oz RIBEYE STEAK & CAJUN SPICED PRAWNS (GF)
roasted field mushroom, chunky chips, garlic & herb butter - £10 supplement
GARDEN SALAD WITH MUSTARD & LEMON VINAIGRETTE DRESSING
£3.00
SPICY PARMESAN FRIES
£3.50
Cheesy Garlic Bread
£3.50
Simple Steamed Mixed Green Vegetables
£3.50
DESSERT OF THE DAY
Please see Chef's Special Board
LEMON MERINGUE PARFAIT (GF)
lemon curd, basil sorbet
Sticky toffee pudding
toffee sauce served with either custard or vanilla ice cream
Ice cream & sorbet
3 scoops selection of ice cream & sorbet
CHEESEBOARD SELECTION
Shropshire Blue Cropwell, Organic Bath Soft Cheese, Fowler's Sage Derby, Oak Smoked Cheddar, rhubarb & ginger chutney, savoury crackers & grapes - £2 supplement
Enjoy a complimentary bottle of Fish Friday Wine with your meal this evening
Copper Beach 8% vol
Crisp, fragrant white wine, refreshing with citrus hints
Alternatively upgrade your wine choice from the list below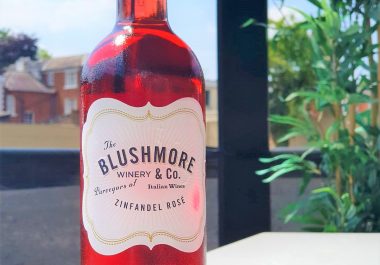 BALADE ROMANTIQUE ROSE 2018, FRANCE 13% VOL
Provence-style rosé at a snip of the usual asking price. Bursting with aromas of stone fruit, raspberry, strawberry and white flowers, and a stroke of acidity on the finish
£17.50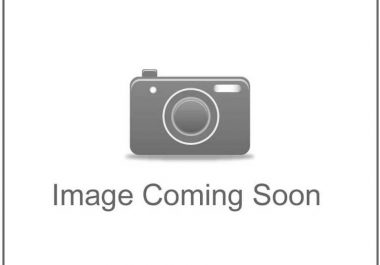 BEL CANTO ROSE SPARKLING, ITALY 11% VOL
An intense nose of a floral bouquet of roses and violets, with a light yeasty note. Fresh and full, with strawberry and raspberry notes on the palate.
£20.00
Please note:
Our Menus are subject to change.
A deposit payment & 10% Service Charge will be requested for parties of 6 and over. All prices include VAT. Some of our dishes may contain allergens. Please ask a member of staff for more information.
Parties of 8 and over please contact us directly to discuss group bookings or Exclusive Hire of our Restaurant for Private Parties. Pre-orders are compulsory for large groups.
Fish Friday Reservation Enquiry