Fish Friday from 5pm
Last Friday of the month
£35 per person*
3 Course Meal & ½ Bottle of White Wine
Chef's Specials Board
*Supplements Apply on Premium Dishes
*Wine Upgrades Available save 25% on Regular Wine List
Non-refundable £10 per head deposit required on reservation, additional deposits will be required for pre-order specials.
Please note our regular Evening Menu is not available on Fish Fridays
Next Special "Steak & Lobster*" night 29th July – pre-orders required by 26th July
*Including a choice of 3 sides & a lemon & garlic butter sauce
Lobster Tail  available every Friday – 24hours notice required for pre-order
FRESHLY BAKED HOMEMADE BREAD (V)
served with butter
£1.00
MARINATED OLIVES & HOMEMADE BREAD FOR 1 (DF)
olive oil & balsamic dip
£3.50
MARINATED OLIVES & HOMEMADE BREAD FOR 2 (DF)
olive oil & balsamic dip
£5.50
DEEP FRIED HALLOUMI STICKS FOR 1
with homemade tomato & chilli jam
£2.00
DEEP FRIED halloumi STICKS FOR 2
with homemade tomato & chilli jam
£3.50
Watermelon slice with parma ham
Crumbled feta cheese with mint, balsamic glaze
£4.00
SOUP OF THE DAY (V)
served with homemade bread & butter rosette
King Prawns
sautéed in chilli, garlic & parsley butter, toasted ciabatta
Fish cake of the day - Crab
confit garlic & saffron aioli, salad garnish
PORK BELLY BITES (GF) (DF)
Jack Daniels and sweet chilli glaze, julienne carrots and spring onion & toasted sesame seeds
Puff pastry tartlet (v)
goat's cheese, spinach & caramelised red onion jam, balsamic & honey reduction
Beer battered haddock fillet
chunky chips, homemade mushy peas & curry sauce, lemon wedge
LINGUINIE WITH PRAWNS, CRAB & SQUID
tossed in chilli, garlic, parsley & lemon butter, cherry tomatoes, spring onion & parmesan cheese
Pan fried Seabream fillet (gf)
bombay potatoes, wilted baby spinach, chilli, lime & coriander yoghurt dressing
BBQ marinated roasted pork tenderloin (GF)
sweetcorn puree, fondant potato, roasted shallots, broccoli, onion foam
MEAT FREE MINCE & SPINACH AND BUTTERNUT SQUASH WELLINGTON (V) (VG)
cauliflower cheese & vegetable gravy
Surf 'n' Turf - 10oz SIRLOIN STEAK & PIRI PIRI PRAWNS (GF)
chunky chips, roasted tomato, green peppercorn sauce - £10 supplement
LOBSTER TAIL - ONLY AVAILABLE ON PRE-ORDER, 24HRS NOTICE REQUIRED
10oz SIRLOIN STEAK & LOBSTER TAIL COOKED IN GARLIC & HERB BUTTER (GF)
chunky chips, roasted tomato, green peppercorn sauce - £35 supplement
LOBSTER TAIL COOKED IN GARLIC & HERB BUTTER (GF)
add to your main dish - £25 supplement
Rocket & cherry tomato salad, confit garlic vinaigrette, parmesan shavings
-
£3.50
Seasonal buttered vegetables
-
£3.50
Cauliflower cheese
-
£3.50
spicy parmesan fries
-
£3.50
DESSERT OF THE DAY
Please see Chef's Special Board
PASSION FRUIT MERINGUE PARFAIT (GF)
blackcurrant sorbet
Sticky toffee pudding
toffee sauce served with either custard or vanilla ice cream
Ice cream & sorbet
3 scoops selection of ice cream & sorbet
CHEESEBOARD SELECTION
Stilton Blue, Brie, Oak Smoked Cheddar and Snowdonia green thunder with roasted garlic and green herbs served with sticky fig relish, savoury crackers & grapes - £2 supplement
Enjoy a complimentary ½ bottle of Fish Friday Wine with your meal this evening
Distant Vines 8% vol
Mixed Alcoholic Beverage Made with Pinot Grigio Grape
Alternatively upgrade your wine choice from the list below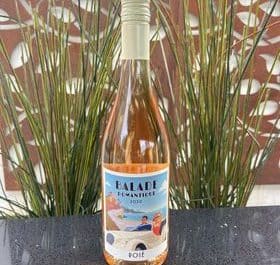 BALADE ROMANTIQUE ROSE 2018, FRANCE 12.5% VOL
Provence-style rosé at a snip of the usual asking price. Bursting with aromas of stone fruit, raspberry, strawberry and white flowers, and a stroke of acidity on the finish
£16.50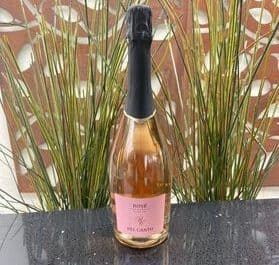 BEL CANTO ROSE SPARKLING, ITALY 11.5% VOL
An intense nose of a floral bouquet of roses and violets, with a light yeasty note. Fresh and full, with strawberry and raspberry notes on the palate.
£20.00
Please note:
Our Menus are subject to change.
A deposit payment & 10% Service Charge will be requested for parties of 6 and over.
All prices include VAT.
Some of our dishes may contain allergens. Please ask a member of staff for more information.
Parties of 8 and over please contact us directly to discuss group bookings or Exclusive Hire of our Restaurant for Private Parties. Pre-orders are compulsory for large groups.
FISH FRIDAY RESERVATION FORM
Last Friday of the month
£35 per person*
3 Course Meal & ½ Bottle of White Wine
Please note a £10 per head non-refundable deposit will be required to confirm your Fish Friday reservation.
24 hours notice required for Lobster Tail, supplement to pay on reservation
Group bookings of 6 or more are subject to a 10% service charge on the final bill
If you have not heard back from us please call 01902 567628