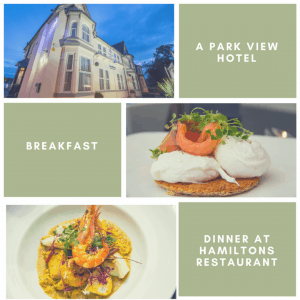 We're delighted and excited to announce that we are officially open. Many measures are in place for your welcome return
Hotel in Wolverhampton? Near to City Centre; near to Wolverhampton Train Station; near to Wolverhampton University; near a Wolverhampton's West Park; near to Wolverhampton Molineux Stadium.
A Park View Hotel ticks all the above. Small independently owned hotel with highly reviewed Hamiltons Restaurant. Ideal for business stays, weekend breaks, or simple rest and relaxation.
Hotel stays starting from £80 per person including our freshly prepared cooked breakfast.
We have introduced a few changes around the hotel as part of our COVID-19 Guidelines.
Our guests already know we have already practised a high level of hygiene and cleanliness standards. Pristine housekeeping has always been one of our standards.
We politely request the support and assistance of our valued guests in this newly changed environment, so that together we manage the COVID-19 health crisis and ensure that we continue to provide a welcome retreat, where our guests and team can feel comfortable and safe. We ask that all guests observe the social distancing requirements at all times and you will notice some reminders to do so, placed around the hotel
Communal hand sanitation stations have been placed around key places in the building and guests are asked to use these upon entering and leaving the building.
Guests can use the dining facilities at Hamiltons Restaurant. We have created Social Distance breakfast/dinner restaurant. Our staff members will serve with visors and are trained in maintaining a clean environment for you to feel comfortable and for them to feel safe in carrying out their roles.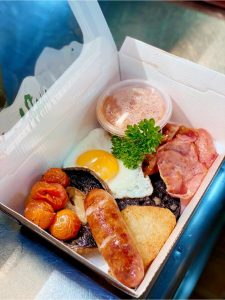 Hotel Breakfasts  –  Guests are requested to pre-order their breakfast the night before. We have eliminated communal buffets, and fresh fruit platters are individually portioned and served to you. Just book your breakfast time between 6.30-8.30am (weekday) 8.00-10am (Weekends). If you don't have time to sit down and have breakfast, order it to go!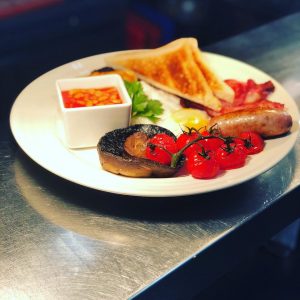 Hotel Check-in – We may contact some guests in advance of arrival to obtain check-in information and we will prepare as much as possible in advance of your arrival, in order to reduce the time spent completing check-in at the hotel reception and to reduce any possible queuing at the desk.
To assist with our restaurant staff operations, we may also contact you to pre-order your meal for the evening and book a dinner reservation between 5pm-7.30pm.
Hotel Check-Out – Invoices will be emailed to you if an email address has been provided. You can still request a hard copy from reception.
We've given thought to every step of your journey from arrival and check-in, to housekeeping and room service to ensure that even whilst keeping distance, our team can look after you with our usual warm hospitality.
We look forward to you booking in soon at A Park View Hotel, Wolverhampton
Book a Room Today by clicking or call direct on 01902 567628