Pre-Theatre Dining
So, you've got your theatre tickets and now looking where to eat before a show at The Grand Theatre Wolverhampton. A theatre trip isn't complete without a pre-theatre dinner, and here's how we can help design your night when visiting The Grand Theatre.
Number One Tip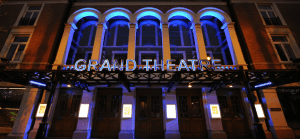 Hamiltons Restaurant opens from 5pm, however if you are attending a matinee, you can always call up and see if we can open a little earlier for you.
Our first recommendation is to take advantage of free parking and let us book your taxi, straight to the theatre doors. Saves the hassle for finding parking in City Centre and then walking to the theatre.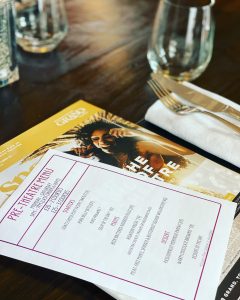 Hamiltons Restaurant has launched a new pre-menu theatre. The edit of the à la carte menu is made up of three starters, three mains and three puddings.
Diners can also enjoy a two-course option. Currently, you can enjoy sautéed garlic king prawns on a toasted ciabatta, followed by beer battered haddock fillet and a tempting warm sticky toffee pudding. Our menu caters for Vegan and gluten free, and diners will be introduced to seasonal menu changes.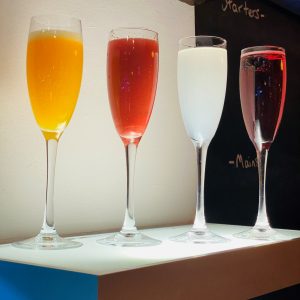 Grab yourself a cheeky cocktail deal with your meal; 2 for £12  or 2 for £15 cocktails is available from 12pm-7pm, but not too many…you'll miss the performance!
Don't Forget the Kids
Tempting offer? and already planning for Panto at The Grand Theatre, our Children's Menu KIDS MENU | A Park View Hotel has everything you need for the little ones.
2 courses for £12
3 courses for £15
Afternoon Tea & Theatre
Treating a loved one with a Hotel Stay and a Theatre Trip? With Bed & Breakfast rates starting from £105. Check-in to A Park View Hotel and wake up to an amazing freshly cooked breakfast.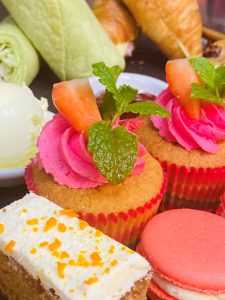 Did you know that Hamilton's signature Pretty Posh Afternoon Tea are one of the best afternoon teas in the area? All freshly prepared to order and with most dietary requirements catered for. This is a Theatre must if you are looking to arrange a Theatre and Afternoon Tea experience in Wolverhampton.
For all your dinner and Hotel enquiries when planning a visit to Wolverhampton, please contact us on 01902 567628 or visit www.aparkviewhotel.co.uk
Available Monday –Friday 5pm 8pm
Saturday – 5pm 6.45pm (last order)
£22 for 2 courses / £26 for 3 courses
Nearest theatre or Venue: The Grand Theatre / Arena Theatre / The Hangar/ The Halls (opening June 2023) / Newhampton Arts Centre / Robin2
Where: A Park View Hotel & Hamiltons Restaurant – 12-13 Park Road West, Wolverhampton WV1 4PP
   Website: www.aparkviewhotel.co.uk