Prix Fixe Menu for lunch from 2 course £22 & 3 courses £26 from 12pm until 2.30 Thursday – Saturday. Includes choice of soft drink, 1/2 pint or small house wine.
Prefer an evening dinner also available from 5pm – 8pm Monday – Friday and Saturday from 5pm until 6.30 (last order)
click here to see our lunch menu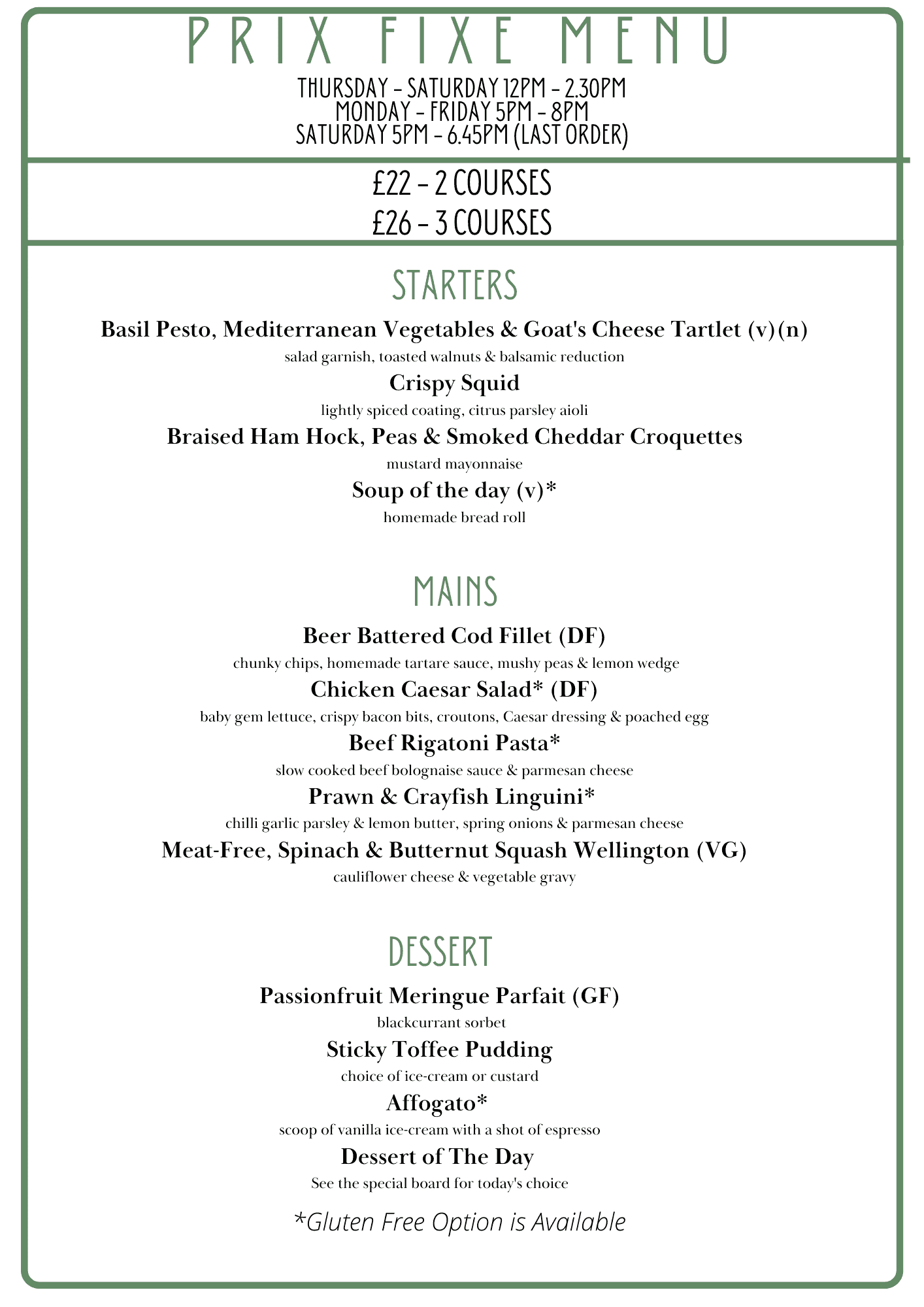 Our A La Carte menu is also available every evening except Sundays.
Our 2 for £15 Cocktail or 2 for £12 offer runs daily from 12pm till 7pm.
Pop in for a quick light lunch from 12pm to 2.30pm and enjoy a hot sandwich and drink for just £8 (Tuesday – Thursday).